Easy to identify the key, and the keys will not lose the color
easily.
Water-proof Design, the drainage holes on the bottom can
discharge the liquid out of the keyboard smoothly,so it can
prevent the possibility of short circuit.
Ultra-slim and antinoise design, elegant shap and perfect typing feeling.
Plug and play: no need software, only need insert USB port.
System supported: Windows2000/XP/Vista/Windows 7/8/10/ linux/mac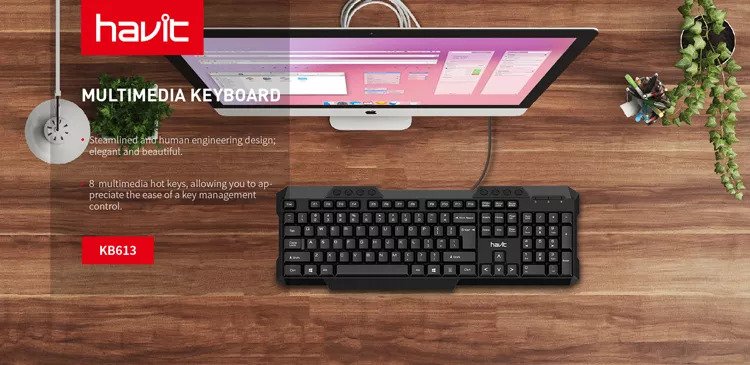 Interface Type: USB/PS2
Dimension: 444*153*23.5mm
key number: 112
Operating Voltage: 4.5V-5.5V
Operating Current: 30mA
Key Life: 8,000,000 times
Cable Length: 1350±20mm