Super 50MM large unit speaker, 3D surround stereo sound,
professional gaming headset.
2Proportional appearance and texture,simple and generous,
both sides with cool RGB light.
3All-inclusive skin earmuffs, passive noise reduction,
high sensitivity omnidirectional microphone.
4The retractable design of the headband fits the different
sizes of the head shapes and can easily adjust the length of the
headband to the best wearing state.
Flexible and convenient 90°rotating earmuffs, which can comfortably
hang the headphones around the neck.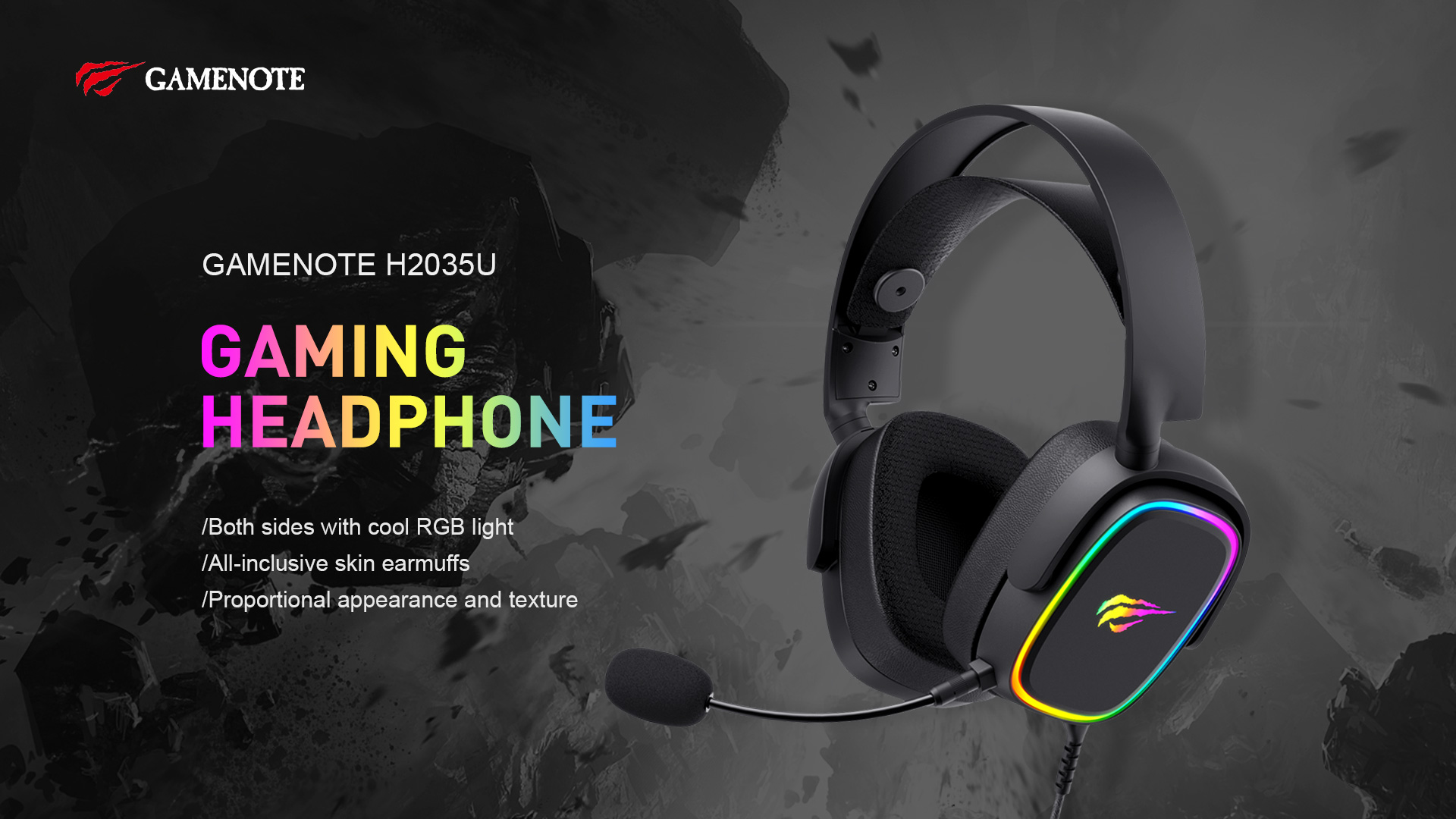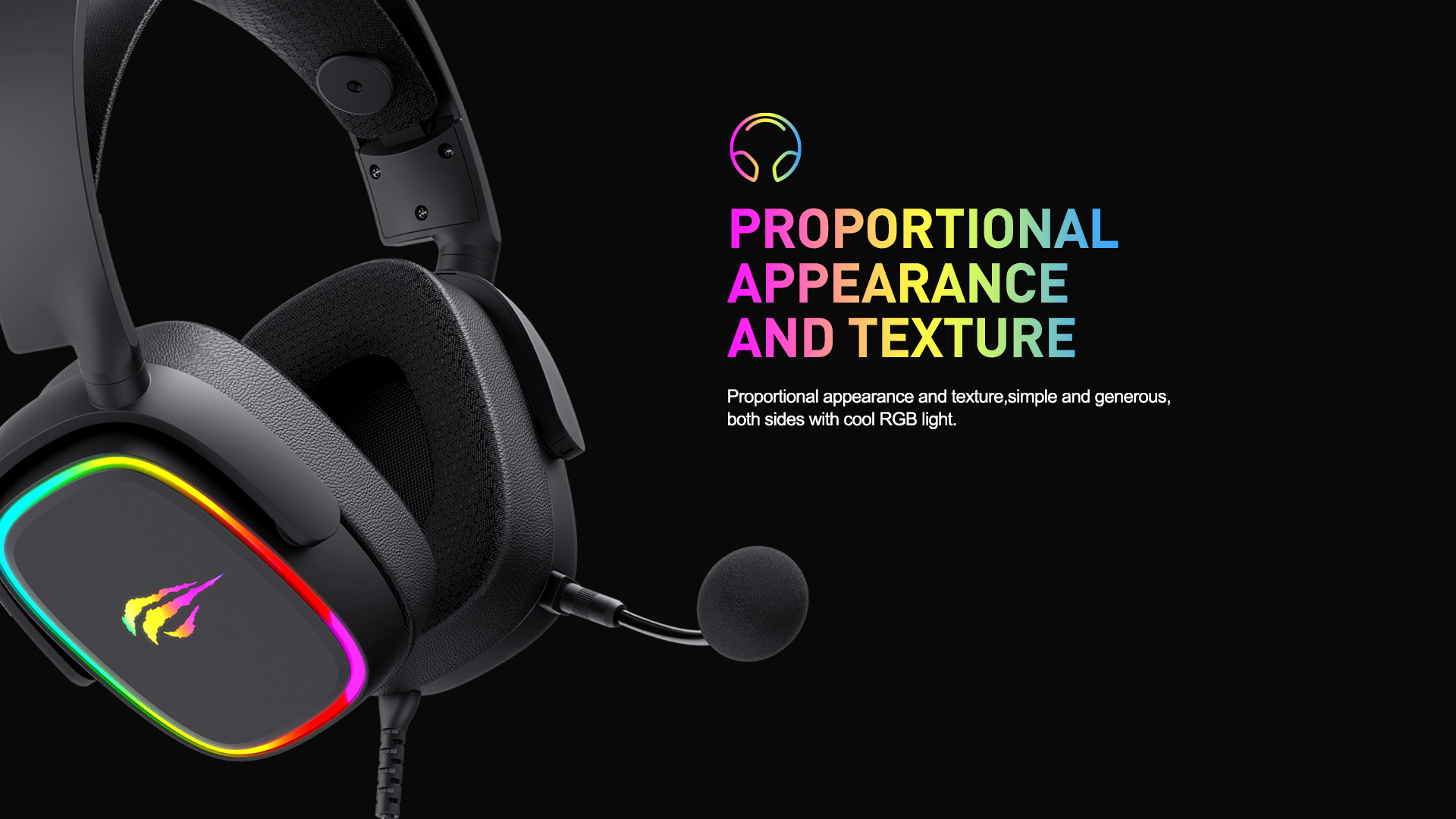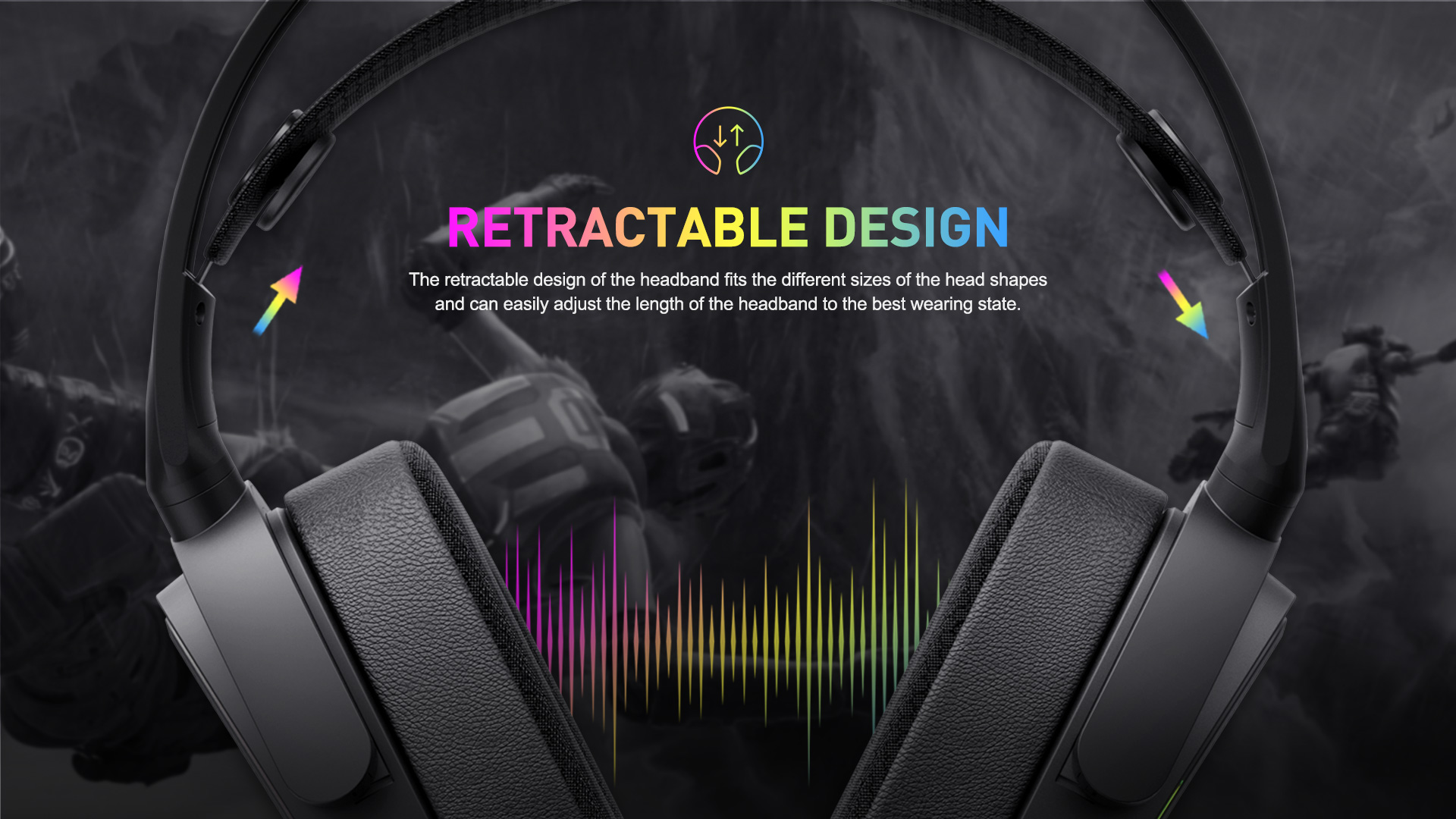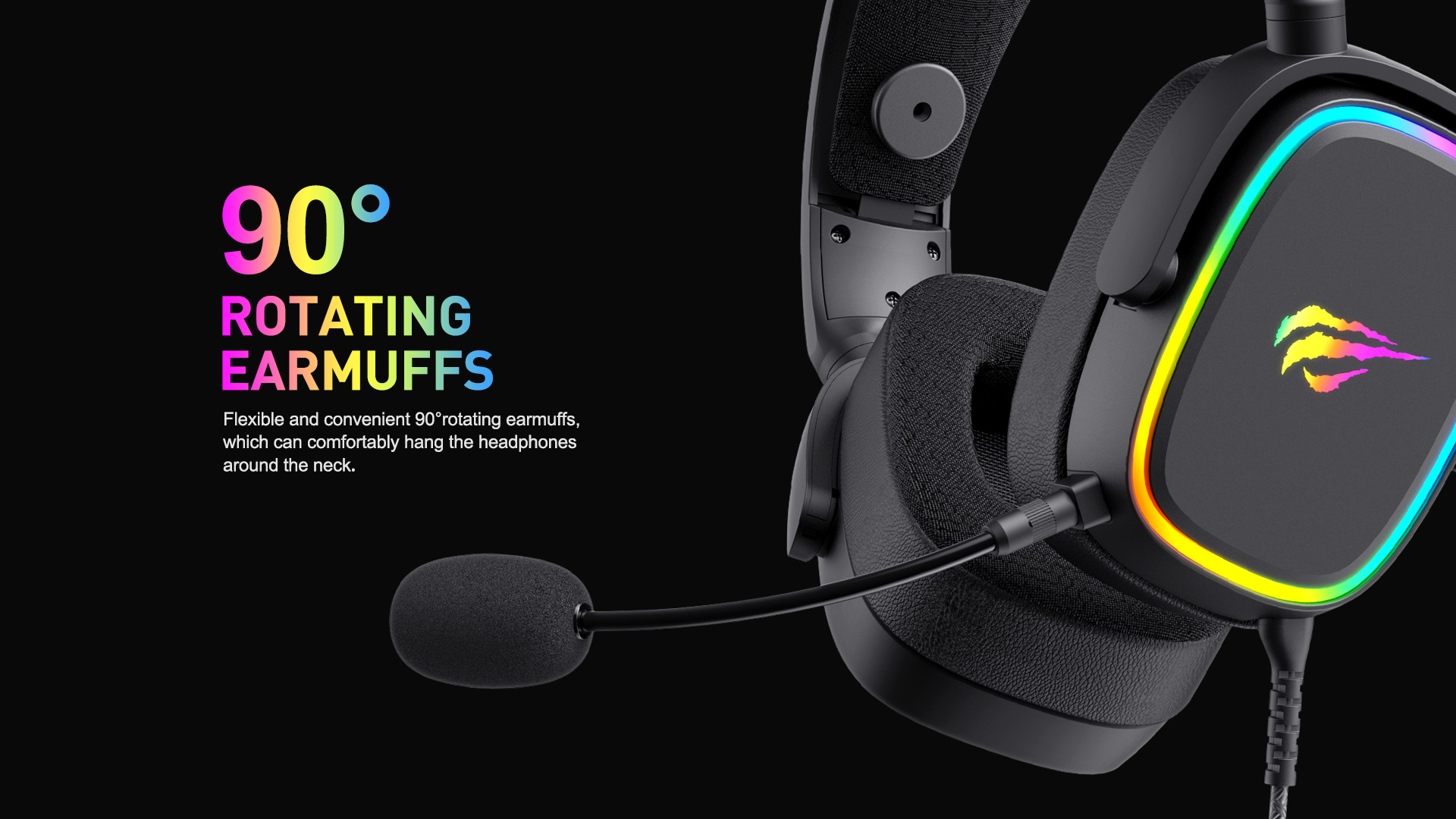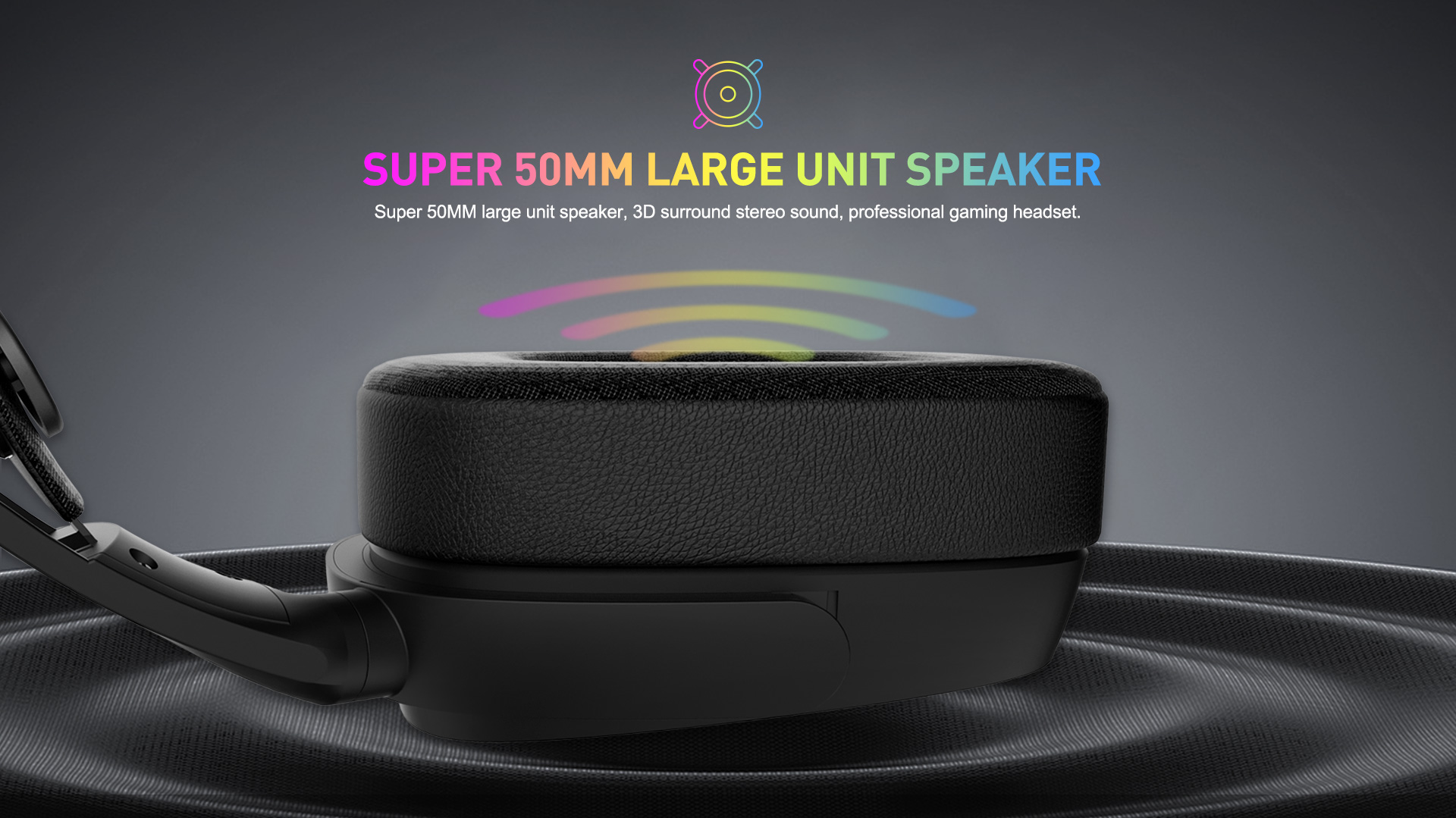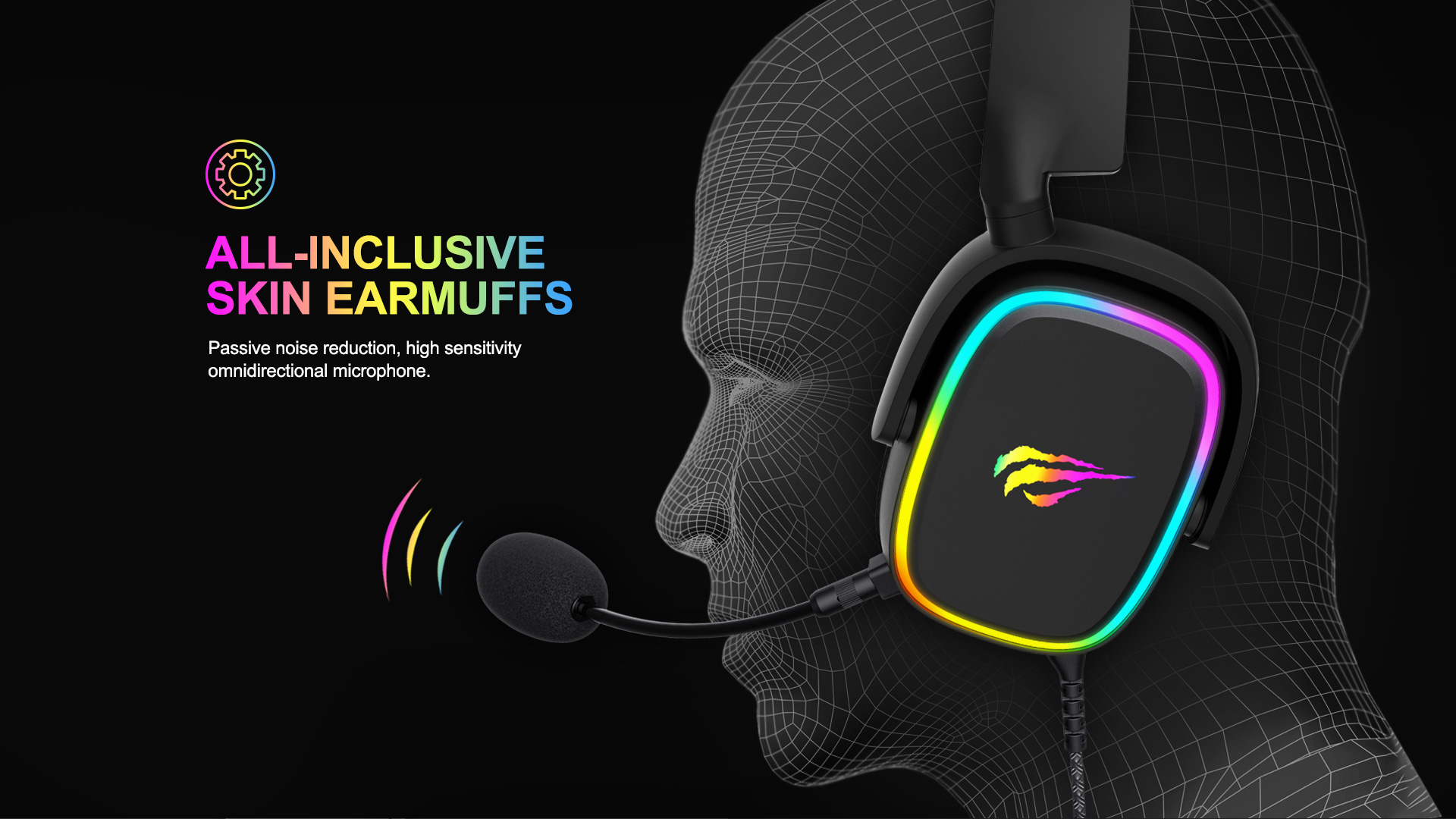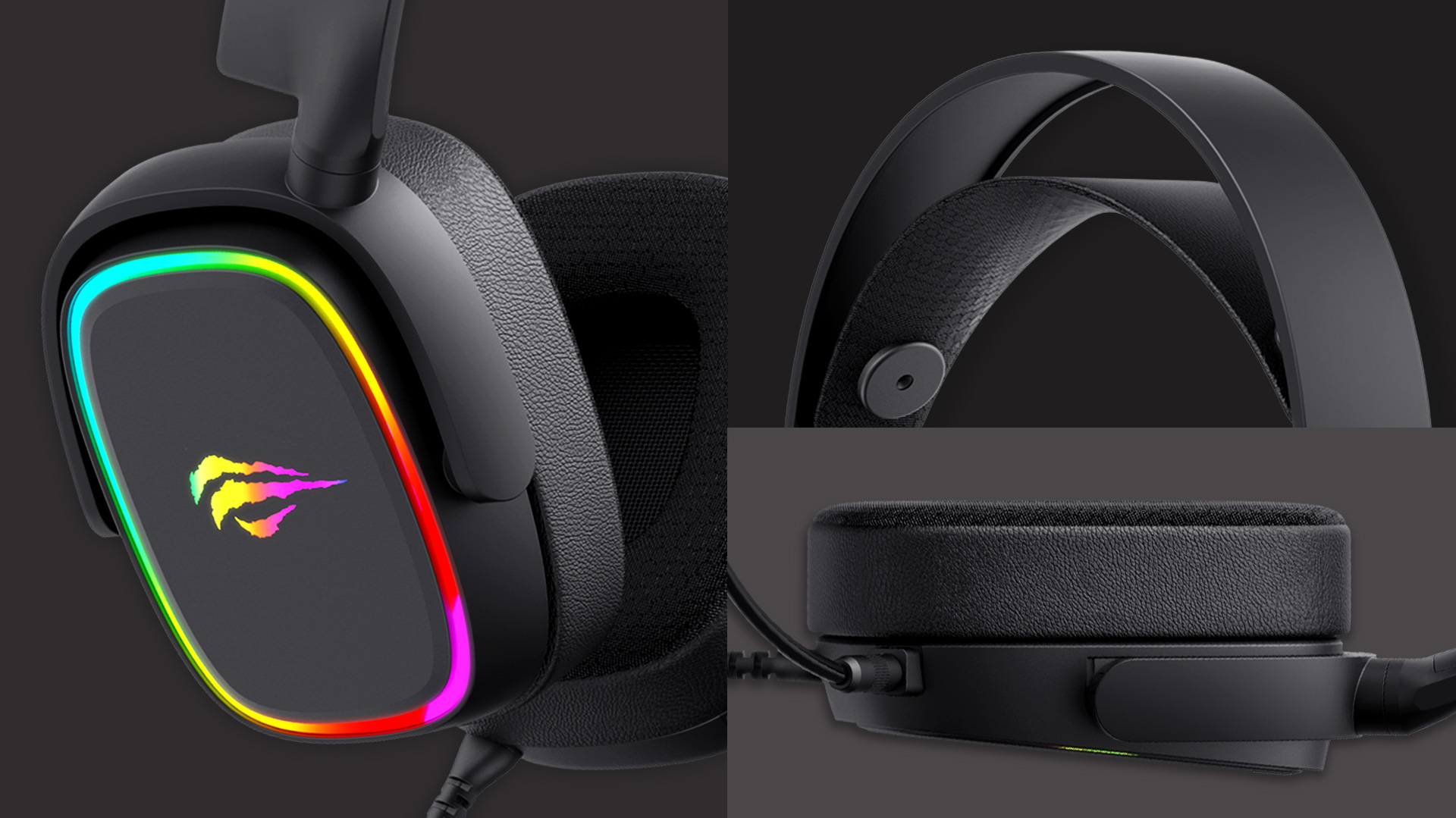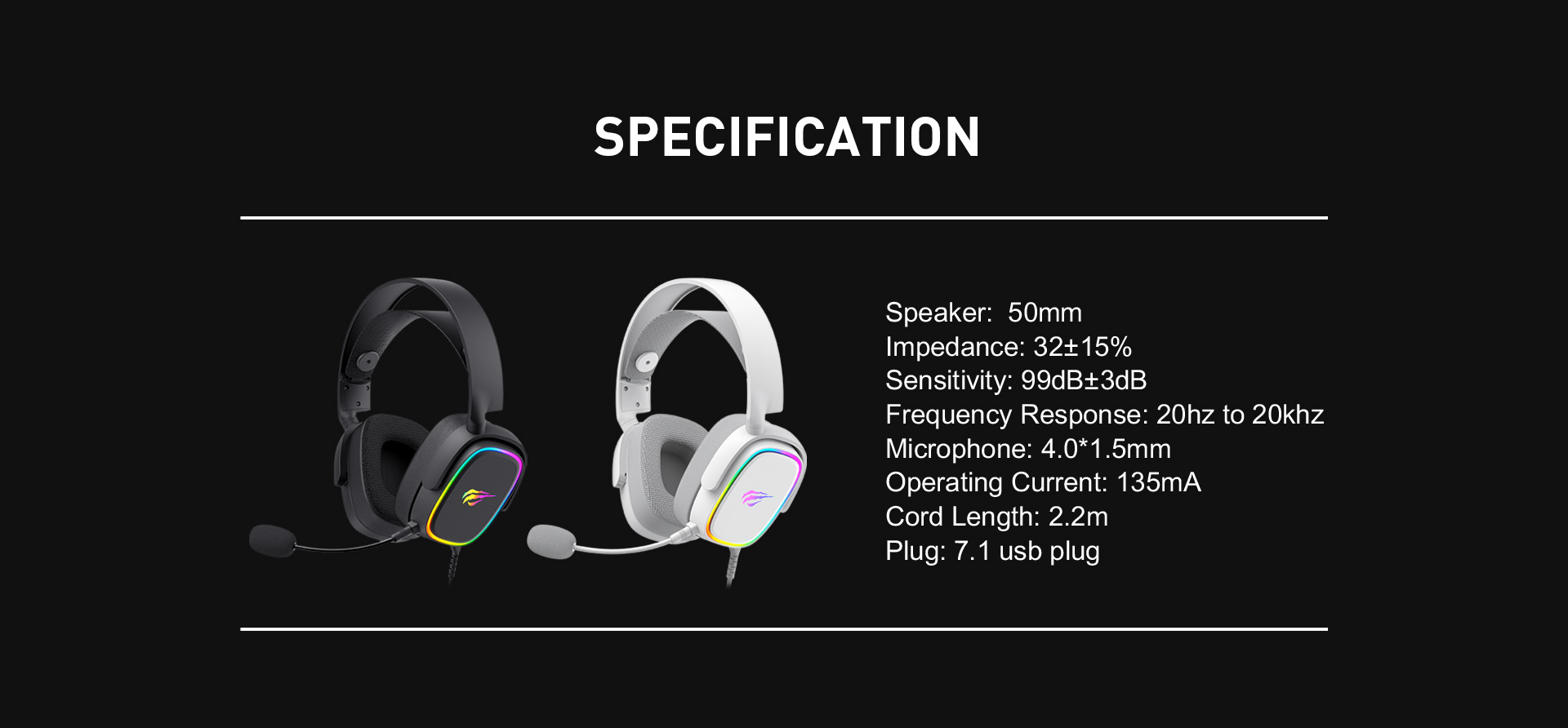 Speaker:Φ50mm
Impedance: 32 ±15%Ω
Sensitivity: 99dB±3dB
Frequency Response:20hZ to 20k hZ
Microphone:Φ4.0*1.5mm
cord Length:2.2m
Plug:USB7.1
Size: 193*216*91mm
product weight: 360g